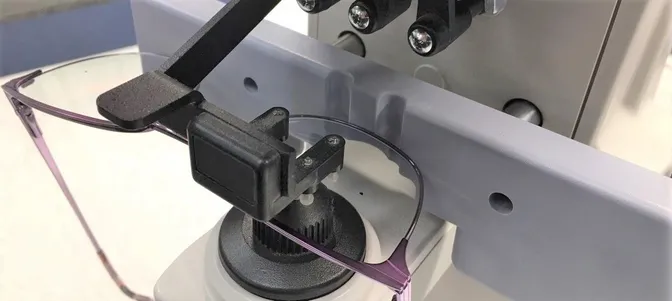 A Full Field of View

We live in a digital world and today's visual demands have only increased. At Sunshine Eye Clinic, we research, test, and provide the latest and most innovative lenses our industry has to offer. New Free-Form digital processing allows us to give you tailored made lenses and coatings for your work, play and lifestyle.
Digital Single Vision – Also known as High Definition lenses, are a free form technology lens that offers better visual comfort. In the aspheric version, the lenses will be thinner, lighter, and flatter with wider, clearer fields of view,

Progressive Lenses – Not all progressive, (no-line multi-focals), perform the same and one size or design does not fit all. It is critical for best vision and comfort to select the correct design, material and frame fit to optimize performance for your needs. At Sunshine Eye Clinic, this is where or expertise comes in. For seamless vision from small details to the largest landscapes, we can tailor your progressive lenses to fit your personal vision needs.

Driving Lenses – Single Vision or Progressive lenses that are designed to reduce the visual demands of driving at night or day. These include specially formulated coatings that reduce the halo effects from oncoming lights.
Sunglasses Lenses – Show your personality with radiant colors and protect your eyes with reliable 100% UV protection. We have a wide variety of sunglasses, all with UV protection, to provide you with a safe and comfortable time outdoors. Oakley, Ray-Bans, and Maui Jim are just a few of the name brands you will find at our clinic. All backed by warranty and service.

Sport Lenses – Golf, tennis, cycling, you name it, good vision is vital for all sports. The right tint, coatings and visual clarity is essential to satisfy your active lifestyle requirements and these digital lenses are designed to fit most frames.
Workplace/Office Lenses – A highly customized lens that is designed for full fields of view at work, school or any indoor activity. These lenses excel at reducing eye strain and neck ache associated with CVS (Computer Vision Syndrome).
Neurolenses® are the first and only prescription lenses that add a contoured prism to bring the eyes into alignment. Contoured prisms has been shown in studies to relieve the headaches, neck/shoulder pain and eyestrain that many people experience when using digital devices, reading or doing detail work. Click here to learn more about Neurolenses®.