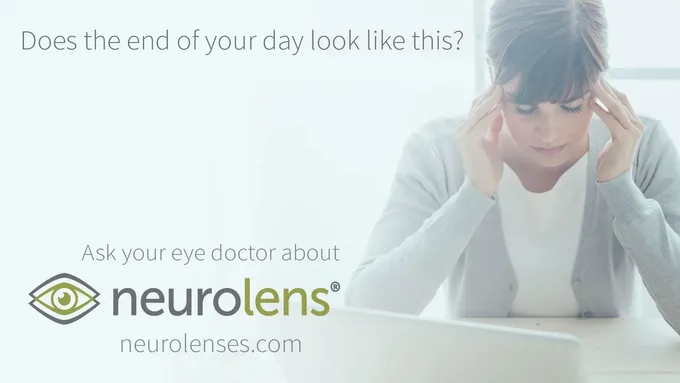 Digital Vision Syndrome
According to the American Optometric Association, the average American worker spends seven hours a day on the computer, either in the office or working at home. That's why digital eye strain or digital vision syndrome is common. Digital vision syndrome is caused by excessive digital screen use. Symptoms include blurry vision, sore and tired eyes, and neck and shoulder pain. Nearsighted people often complain of headaches, eye strain, squinting or fatigue when driving, playing sports, or when looking more than a few feet away.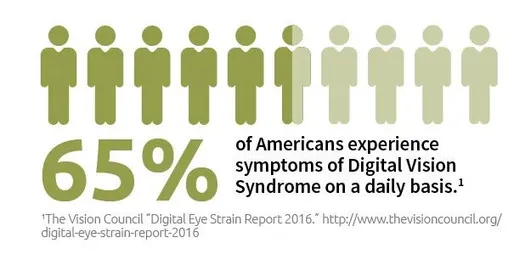 ---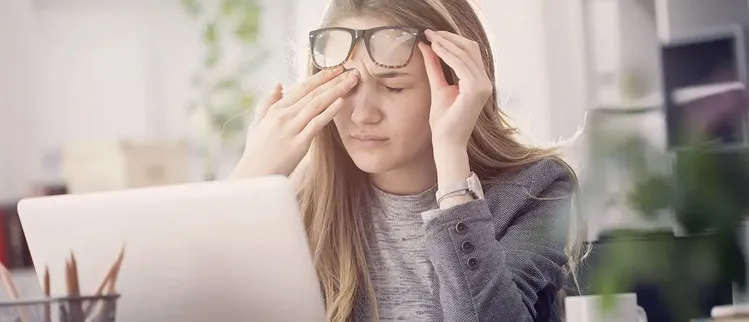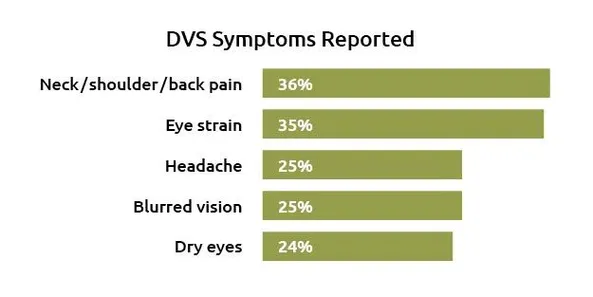 Enter Neurolens
Traditional lenses are not designed to address eye misalignment. With the advent of digital lens design and manufacturing, neurolenses have created a new spectacle lens category: contoured prism. Much like the advance from bifocals to progressive-addition lenses, neurolenses transform and optimize the benefits of standard prism with a proprietary, contoured prism design to address eye misalignment at all distances.
The neurolens® contoured prism provides effortless eye alignment at all distances by gradually increasing the amount of prism from distance to near. Addressing eye misalignment at all distances aims to relieve the headaches, neck tension, and eye strain that many patients experience when using digital devices, reading, or doing detail work.
---
Schedule an appointment to see our team at Sunshine Eye Clinic today to find out more about neurolens and whether you can benefit from contoured prism lenses.
---
Testimonials